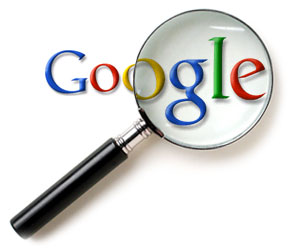 Splat Graphics has a basic 3 month package campaign that targets your position on Google Search list, moving you up where you want to be. Contact Splat Graphics for details.

Our own site is now listed on the first page of Google for "web design Northern Beaches" and additional searches such as " "web design Dee Why", "web design Brookvale" and "web design Beacon Hill" etc.
Is Your Website Working for You?
| | |
| --- | --- |
| | Most of the web sites we analyse still don't have the basic HTML fundamentals- (Title, Keywords, Description) in place. This means their sites will NOT be indexed (reviewed by an automated bot/software agent of the search engines) properly. |
| | |
| --- | --- |
| | Their page titles are wrong (don't repeat your company name), there are too many keywords (you want to have about 8-12) or they have the wrong keywords. |
| | |
| --- | --- |
| | The description of the company is either poorly written or reads like yet another "mission statement" that has been developed by the CEO. This is basic block and tackling marketing, and should be setup properly when a web site is designed. |
| | |
| --- | --- |
| | Be prepared to put aside some marketing resources for quality Search Engine Marketing - it's fiercely competitive for web site rankings; you've got 15,000 - 20,000 web sites coming online every single day of the week and many are trying to drive market awareness via Search Engine ranking. |